This spring marks LAWIN Tallinn office's 25th anniversary on the legal services market and the law firm established in 1990 is now entering a new exciting stage of development.
LAWIN continues under a new business name COBALT
The Estonian office of LAWIN created a new Pan-Baltic alliance, also expanding into Belarus, and will continue under the new business name COBALT. COBALT is a new closely integrated alliance formed by the LAWIN office in Estonia, former Raidla Lejins & Norcous offices in Latvia and Lithuania and the new office simultaneously opened in Belarus.
Focus of the law firm stays the same. An experienced team of 120 lawyers aims to support and facilitate clients' business activities and development by offering outstanding innovative legal solutions in all areas of business law and do this in a manner that is the most effective and convenient for each client.
Changes in the management
After a quarter of a century of intense and successful work in the field of law, founding partners Peeter Lepik and Toomas Luhaäär have decided to entrust younger partners with the daily management of the office and continue on as consultants.
The role of managing partner will be taken by Martin Simovart who has worked at the office for more than twenty years and has been a partner since 2006. The circle of partners welcomes new additions, Pirkko-Liis Harkmaa and Elo Tamm, who both have consistently contributed to the work of the office for more than fifteen years.
Liina Linsi, who was part of the team already upon the foundation of the office in the beginning of the nineties, as well as Marina Tolmatshova, who joined our team in 2009, will continue on as partners.
.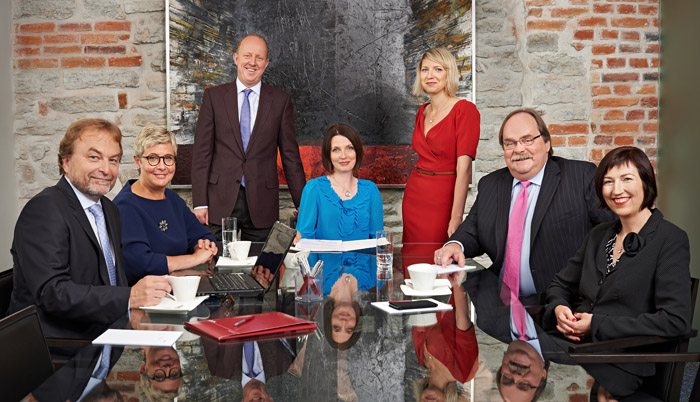 COBALT team in Estonia