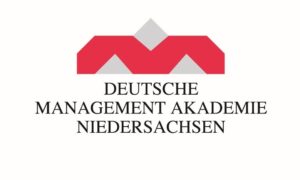 Strategic management and marketing for global markets
International Summer Academy
August 20 – 26, 2017 in Celle/Germany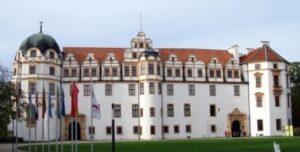 DMAN head office in Celle castle – your seminar location in Germany
Management Summary

Course objectives

The program will give you opportunities to set the strategic course for a successful future of your company. Apart from an overview of the principles of international competition, strategies and instruments of strategic marketing, you will learn about German business culture and discuss the key factors of efficient marketing & sales management. The company visits will give you direct impressions and the opportunity to exchange information and experience with your hosts. On the site, you will see new technologies, organizational solutions and the application of managerial instruments. Interactive training will improve your intercultural competence and management skills. You will get the chance to exchange experience with German managers and to initiate business contacts.

Target audience

The program is designed for young entrepreneurs & middle manager from different economic sectors. DMAN will invite managers from all over the world. As the program will be run in English, very good language skills are essential. If you want to establish cooperation with German partners, decision power is of advantage.

Schedule

The one week program consists of 3 training days and 2 days of company visits.

Location & Date

Trainings in Celle Castle and visits of regional companies.
20 – 26 August 2017
Programme
Sunday, 20.08.17
Arrival
Individual journey to Celle and check in
Welcome dinner / informal get-together with DMAN staff
*Becoming acquainted with group colleagues and tutors
Monday, 21.08.17
Seminar at DMAN
08:30
Program introduction
09:30 – 13:00
Overview of Germany`s economic structure
* Current economic situation and trends
* Germany: business location and economic clusters
* Germany and its foreign trade e.g. Volkswagen & Jägermeister
* International marketing and sales of German companies e.g. Volkswagen – case study
13:00 – 14:00
Lunch at DMAN cafeteria
14:00 – 17:00
Success factors of Volkswagen; case study VW
* e.g. Marketing & Branding of Volkswagen
17:00
Guided city tour of Celle
Tuesday, 22.08.17
Company visits
Accompanied by DMAN tutor
10:15 – 12:00
Volkswagen AG, Wolfsburg
Global leading producer of cars like golf, polo etc..
* Visit of the production site
* Questions and answers
Lunch
Lunch in a restaurant on the way
15:30 – 17:00
Jägermeister SE, Wolfenbüttel
Leading producer of liquor and drinks
* Visit of the production site
* Questions and answers
* Discussion of the topic e.g. marketing & innovation
Afterwards
Transfer back to Celle
Wednesday, 23.08.17
Seminar at DMAN
08:30 – 13:00
International marketing & sales
* Strategic considerations and planning
* Market and competitive analysis: SWOT analysis / Portfolio analysis
* Example of a marketing concept
* Sales as a special function of marketing: domestic/global markets
13:00 – 14:00
Lunch at DMAN cafeteria
14:00 – 17:00
Case study international marketing & sales related to the company visits
Free time in Celle
Thursday, 24.08.17
Company visits
Accompanied by DMAN tutor
a.m.
Pelikan Group Germany, Peine
Global manufacturer of pens, pencils & school equipment
* Presentation of the company & products
* Visit of the production site
Lunch
Lunch in a restaurant on the way
e. g.
* Company visit to be confirmed
Transfer back to Celle
Friday, 25.08.17
Seminar at DMAN
08:30 – 13:00
Customer orientation of international marketing
* Key account management
* Customer relationship management
* Total quality management
Case study: Introducing a new product to international markets
13:00 – 14:00
Lunch at DMAN cafeteria
14:00 – 15:30
Group work, presentation, and discussion of results
Awarding of DMAN certificates
16:00
Departure from Hotel in Celle to Hannover
Check in Hotel Hannover
Departure on Saturday, 26.08.17 individually
*Note: all lectures will be held by business experts and university professors.
This schedule reflects the current planning. Days may vary upon availability of companies.
The companies listed are reflecting the current planning. DMAN cannot assure that the mentioned companies will finally agree or follow DMAN schedule. In case a company cannot host the group, DMAN will organize an alternative equivalent in quality with this proposal.
Package price: 1.550,- Euro
* 6 nights in 3 * InterCityHotel single rooms in Celle in walking distance to DMAN
* 6 breakfasts
* 5 lunches
* Welcome reception dinner at old city hall of Celle
* 5 days qualification program in English including trainers, company visits, tutors and transportation
* Guided city tour of Celle in English
* Insurance
* Visa support
* DMAN organization
The participants have to pay the whole amount in advance latest by 31st July 2017.
The program is designed for 10 persons, if less than 10 persons register, DMAN reserves the right to cancel the seminar.